ARE YOU LOOKING TO EXPERIENCE A DIFFERENT APPROACH TO PHYSICAL OR OCCUPATIONAL THERAPY?
Start today on your path to wellness
Nothing should hold you back from achieving your fullest potential. Discover the benefit of our unique holistic strategies to break free from traditional physical and occupational therapy and achieve your wellness goals.
Elevate.     Transform.     Thrive.
Serving Hillsborough, Manatee, Pasco, and Pinellas Counties
Options for therapy so you can elevate your recovery?
Encouragement and motivation with a wellness program to transform your health and wellness?
To thrive after discharge from your therapy services?
When you choose Morpheus Wellness
We will meet you at your preferred visit location.
Your goals are the #1 driver of your Morpheus Wellness experience.
We will spend 100% of your visit time 1-on-1 with you to ensure you achieve your goals.
No doctor's orders or insurance needed which means we can partner with you during home health, outpatient, or hospice care.
Every wellness coach is licensed by the Florida Board of Physical or Occupational therapy with over a decade of experience.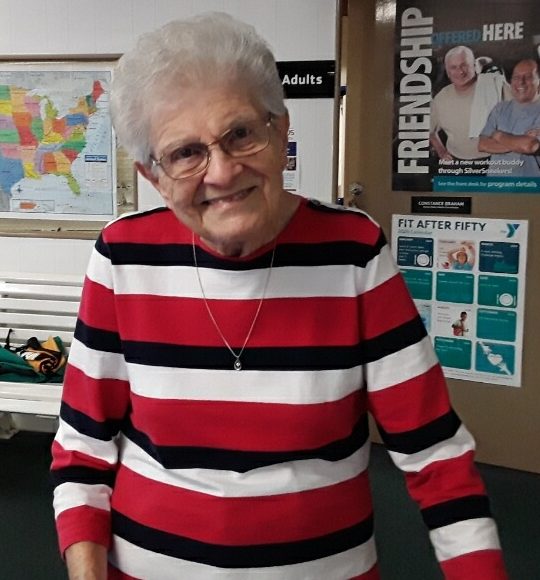 Wilma S.
"Exercise for me requires a commitment to quality of life, no matter what age! I experience many benefits to my overall physical and emotional health. Lynda's encouragement inspires me as I continue to learn ways to optimize my physical workout. I consider it a blessing to be able to exercise for its contribution to my ability to live life at my best!"
Team Grace
"My mother struggled with her health terribly after breaking her hip. She went through very difficult times being cared for in a nursing/rehabilitation center. I felt getting her back home would offer her the best care and recovery she could achieve. Home health care and physical therapy helped her very much and then Medicare discontinued everything when she received what Medicare would cover.
We decided to continue privately with the care she needed in her home with personal training and fitness maintenance to keep her strong. Lynda Parks was handling her personal training privately for years and saw her at home up until the day before she passed. We called our family, CNA and trainer "Team Grace." We could have never made the journey without our team. We stay in touch and will always share the memories. We all believed in Mom, loved her and gave her everything we could to keep her in her home to live out her life. Thank you!"
Carol W.
"I have been doing fitness & wellness training with Dean for the past year. He's helped me get my leg and back muscles in shape. He's very professional, but encouraging. I have enjoyed working with him and would recommend him to anyone."
Angela P.
"Dean has been my fitness & wellness trainer for several months. I've learned several maneuvers with my walker and cane. Holding open a door and  going up and down curbs. He has encouraged me and given me positive feed back. I have a balance problem which has been addressed with recommended exercises and they have helped a lot. I  heartily recommend his services."
Sabrina H.
"Dean is my mother's fitness & wellness trainer.  He is very caring and pays attention to what you are telling him about the problems your loved one is going through.  He has helped my mother to improve her mobility, and her ability to stand and sit in a safe way.  Dean goes the extra mile to keep me informed of her progress and what are the next steps.  He is a wonderful communicator.  I highly recommend him."
Kathy G.
"I started working with Dean a year ago. He has made fitness and wellness training a very pleasant experience every time. While Dean expects you to give the training your best effort, he never overworks you. And, he's your biggest cheerleader through out. You are more than a client of his, you are his friend. You laugh a lot during training and learn new jokes almost every week. I've even met his family! Overall, if you're lucky enough to work with Dean, you've gotten lucky indeed."
Jane M.
My mother Mildred actively participated with Dean Flore's fitness training plan from June 2019 to November 2019 after having gone through a hip replacement.  She is 89 years old.  Mildred and Dean  hit it off immediately and my mother cooperated fully with Dean's plan of action.  My mother gained confidence in her ability to regain mobility and strength. The exercises and walking with Dean helped her immenseily. Dean worked with Mom and he helped her to go up and down curbs outside!  This enabled Mom to go out to dinner with us!  Dean also taught Mom to go down a flight of stairs backwards!  This was the safest way for Mom to exit a building, or visit family with stairs!  Moms development was amazing to watch and Dean always taught the safest tecnhniques possible!  Mom and I highly recommend Dean Flore for any witness and wellness needs.  Dean is always professional, courteous, polite and he smiles a lot, and he genuinely enjoys his interaction with his patients!  Dean has helped my Mom re-develop her independence which for pushing 90yrs. of age is a Blessing!
"
Morpheus Wellness is a licensed and insured private pay company that provides in-home or on-site fitness and wellness services.
Services rendered by Morpheus Wellness, LLC are private pay services, and Morpheus Wellness LLC has no relationship with commercial insurance and/or Centers for Medicare/Medicaid services. Morpheus Wellness LLC does not disclose any individually identifiable information in the normal course of providing services. We comply with the rules and regulations concerning the privacy and security of protected health information under the Health Insurance Portability and Accountability Act of 1996 (HIPAA).  Information received through this website is  not intended to substitute for a medical evaluation/treatment from a licensed physician and /or affiliated skilled healthcare provider.